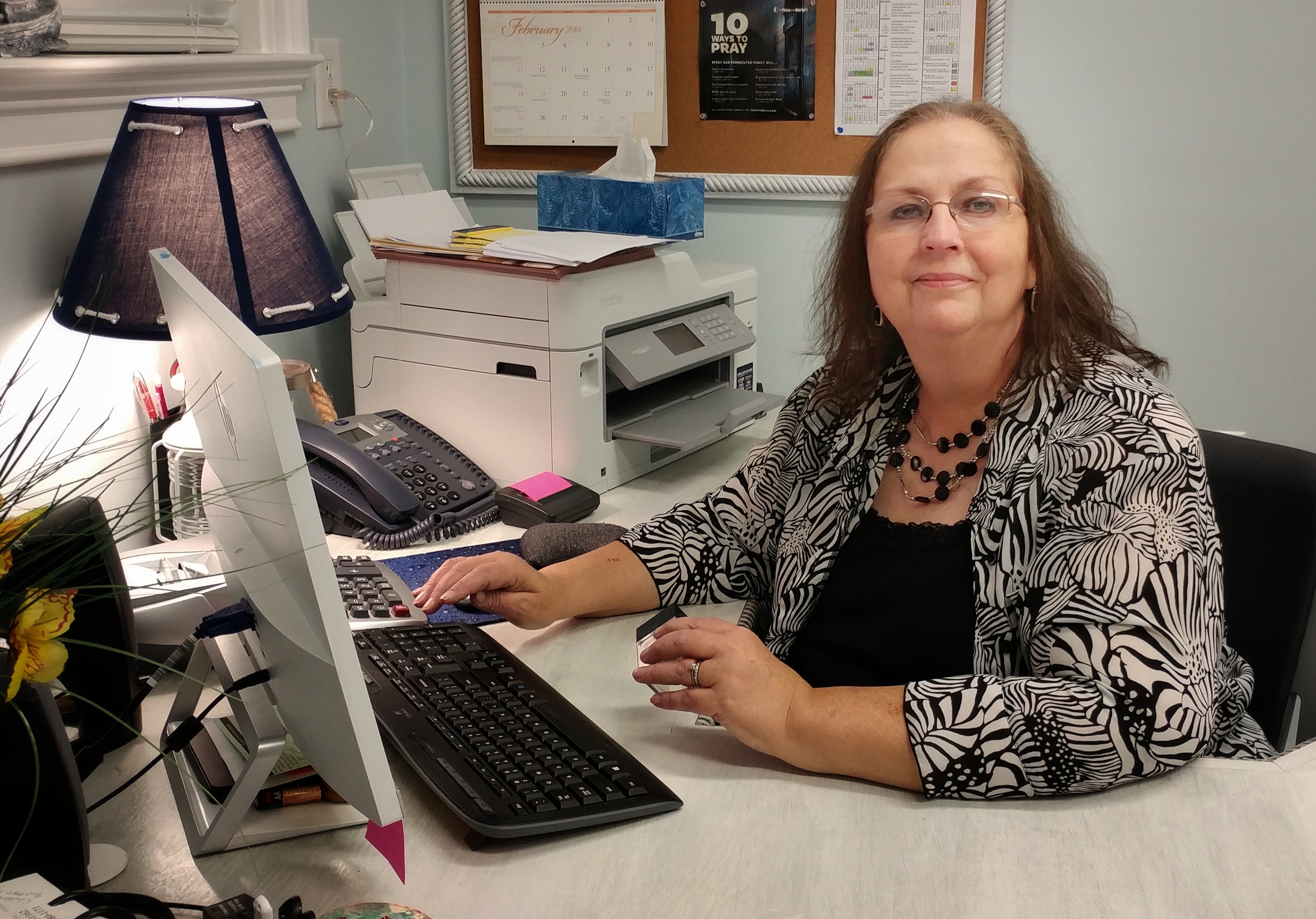 Mrs. Cindee Lewis, Church Office Secretary
Mrs. Cindee Lewis serves as the Church Office Secretary for Graham Memorial Pentecostal Holiness Church. Cindee was born on October 27, 1960 and has lived in the community of Mill Creek in Carteret County all her life. She met her husband, Charles at age 14 and they married one week after her 18th birthday. In 1980 they were blessed with their only child, Karla (Bornman).
Cindee was born again at the age of 11 while she attended Reece's Chapel Baptist Church in Mill Creek. She remained a member there until 1992 when she and her family became members of Glad Tidings Church in Morehead City. They worshiped and served there until 1998. It was then that they felt called by God to "come back home", and they joined the Graham Memorial church family.
Cindee started working part time as the church office secretary in January of 2000 under the leadership of Pastor Paul L. Loftin. In 2008, she began serving as the church treasurer. Beginning in 2015, she started serving solely as Church Office Secretary.
She and Charles are blessed to live on the western shore of Newport River where they enjoy the beauty of God's creation. Their daughter Karla, and her husband Jason have two beautiful young daughters, Cassandra and Stephany who also attend Graham Memorial.
She loves studying the Word of God and teaches one of our adult Sunday School classes. She also enjoys reading, crocheting and working puzzles.